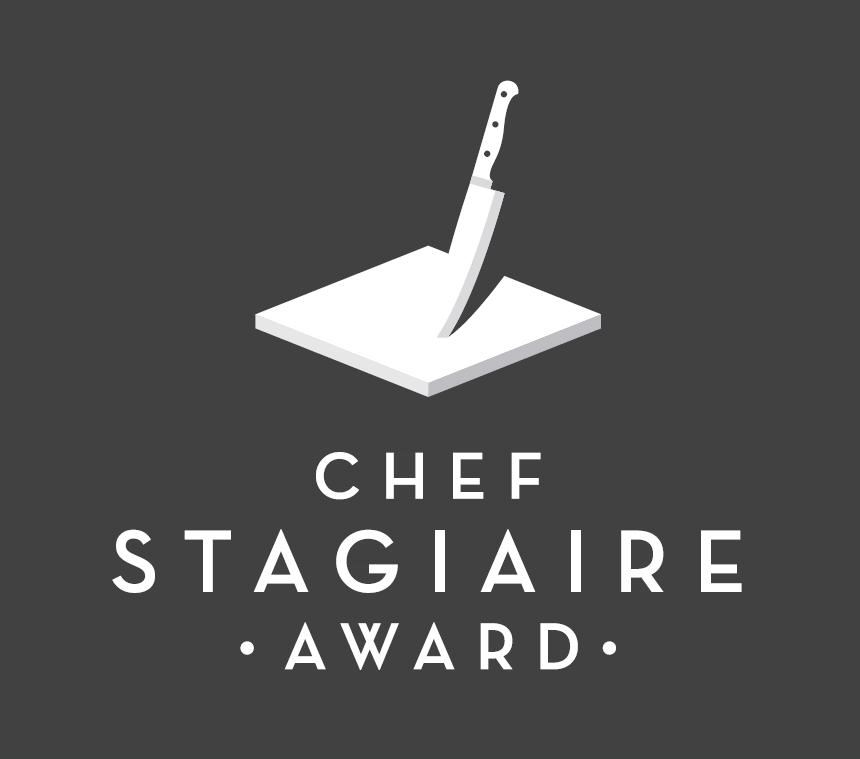 15/09/2017 – Final Results;
2017 Winner: Oliver Dovey from BaxterStorey, London
2017 Runner Up: Harvey Perttola from Hampton Manor, Solihull
Olivers Final presentation of his original entry dish
The Finalists were scored on a points system across a variety of different disciplines with 4 key areas: General, Preparation, Service and Dish.
Sat Bains and John Freeman went through the Final week in detail, considering every one of the elements and how our 2 Finalists operated throughout the week.
The results were the closest they have ever been with only 2 points between the Finalists out of a possible 125 in total.
Congratulations to Oliver Dovey of BaxterStorey, London! He put himself under immense pressure with his final dish, using multiple elements of the Duck. Head Chef John Freeman said "Oliver stuck to his original dish which showed confidence, his duck was beautifully rendered and the dish was flavoursome; he also showed great technique in cooking the leg and also the overall balance of the dish". Very well done to Oliver!
Well done also to Harvey Perttola from Hampton Manor, Solihull. His final dish was 'delicious'according to Head Chef John Freeman and he said he would employ Harvey 'in a heartbeat', scoring his attitude and ability in the different key areas under scrutiny as 10 out of 10. Well done Harvey, we hope you enjoyed the experience.
So a huge thank you ALL of the entrants, Judges, and all the Restaurants that supported Chef Stagiaire Award 2017, we appreciate every single one of you.
A massive thanks to absolutely everyone at the Restaurant Sat Bains with Rooms team, but special mention has to go to Sat Bains and John Freeman for welcoming the guys so warmly and making time to mentor and support them throughout this fantastic week.
Chef Stagiaire Award
The prestigious Chef Stagiaire Award competition is complete now for 2016/2017- our judges have made their decisions based on a hard fought week at Restaurant Sat Bains with Rooms, and the Winner has been confirmed as Oliver Dovey from Baxter Storey.
The initiative is aimed at passionate UK based chefs under the age of 25. Chef Stagiaire strives for each individual to dream bigger.
Head Chef John Freeman of Restaurant Sat Bains with Rooms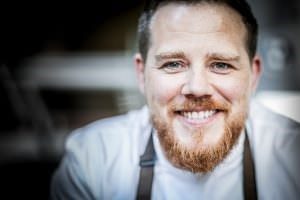 Chef Stagiaire Award consists of three rounds of competition. Beginning with a paper submission. From this submission, the 10 most innovative menus will be chosen by our 3 award winning judges, to decide who will go and complete a 1 week stage in 1 of the 10 Michelin starred kitchens supporting the initiative this year. From there the 2 most impressive semi-finalists will be selected to compete at 2 Michelin Star holder Restaurant Sat Bains with Rooms, 1 of whom will be selected as the overall Winner. The Winner will then be whisked off on the most extraordinary culinary experience you could possibly imagine….!
The 2017 prize is an amazing, once in a lifetime opportunity to go, firstly, to the 2 Michelin star Les Sources de Caudalie in France to spend a week working alongside Head Chef Nicolas Masse and his incredible brigade, and then onto the luxurious Six Senses Zil Pasyon in the Seychelles to enjoy the sheer decadence at the resort, voted Best Resort Operator in the World 2017, as well as learning lots of new techniques and styles in their multi cultural and boundary pushing, on site restaurants, headed up by the passionate Executive Chef, Richard Lee.
Head Chef John Freeman at work!
Previous Winners Experiences
Louise Roberts 2015
The winner in 2015 Louise Roberts gained the incredible opportunity to work in two of the most unique and prestigious restaurants, Joel Robuchon 3 Michelin star Restaurant in Las Vegas and the immense Six Senses Zighy Bay in Oman. Louise said, "The competition took me completely outside my comfort zone and has given me the opportunity to work with some truly amazing Michelin starred chefs." With the final at 2 Michelin Star 'Dinner by Heston Blumenthal' at The Mandarin Oriental Hotel in London, where Executive Chef of The Fat Duck Group, Ashley Palmer Watts judged. To hear more about Louise's thoughts after winning: Caterer Article
Emily Greenough 2014
"When I entered Chef Stagiaire I didn't know what to expect, but it is the best decision I have ever made", Emily Greenough commented after her win in 2014. From entering the competition, she was able to embark on a new culinary experience with competing in her stage in Arbutus which won her a place in the final, involving a week long stage at Dinner by Heston, where she was finally decided as the winner. Emily Prize was 2 weeks at 2 Michelin Star Atelier Crenn in San Francisco working with Dominique Crenn followed by a further 2 weeks in Six Senses Zighy Bay – Oman.