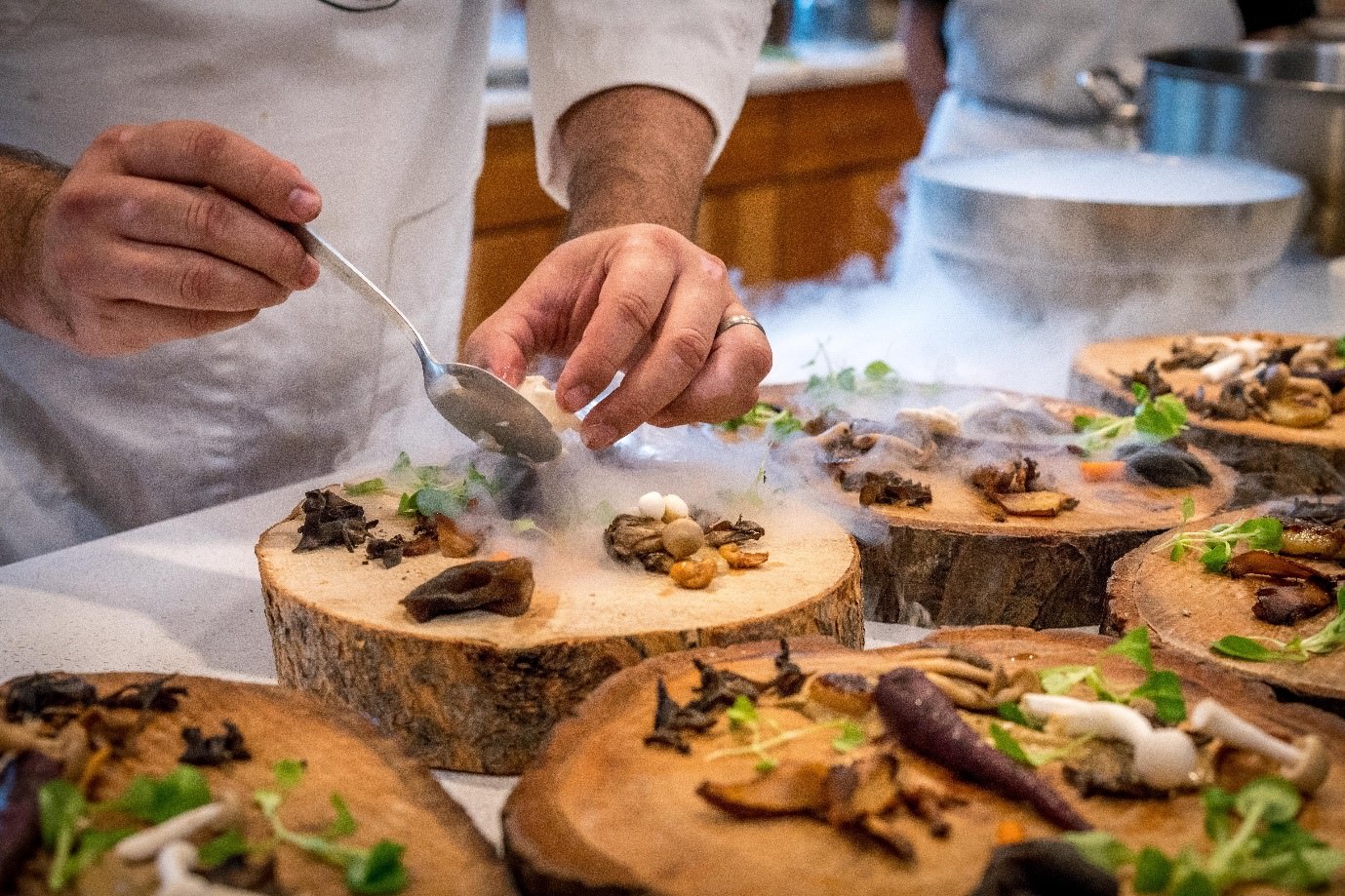 Sea Snacks
The "0 waste" mentality is growing exponentially in restaurants and businesses nowadays.
With the enormous amount of fish skin being thrown away in Restaurants there has been a few new companies that started producing Fish Skin crisp that seem to be increasingly popular with the young and trendy. Companies such as SEA CHIPS have been producing Salmon Skin Crips in 3 flavours: Salt & Vinegar, Lightly Salted and Lime & Chilli. These are a growing trend in the UK.
Plant-Based EVERYTHING
With the fast growth of the Vegetarian & Vegan community, plant-based proteins are up and trending in the most prestigious restaurants in the UK. Ingredients such as Tofu, Edamame, Lentils, Chickpeas, Peanuts, Almonds and Quinoa have been beautifully added to new contemporary, well thought dishes that promise to fulfil your daily protein in-take – meat free. All these are high in fibre, protein, and contain several key vitamins and minerals. Simple, Honest ingredients that create fabulous vegetarian stir fry, noodles, curry and salad dishes. Less Calories and all the nutritional value attracting both Vegetarian, Vegan and Meat eaters everywhere.
Pacific Rim Flavours
Have you read our article on Hawaiian cuisine? It is predicted by Whole Foods that pacific rim flavours will be up and trending this year. Everything from Hawaiian and Filipino influences to Japan and Californian cuisine. Don't be surprised to find fruit such as guava, dragon fruit and passion fruit in colourful smoothie bowls and cocktails.
Plating – What to expect this year?
Social Media is Booming more than ever in 2019. We seem to have developed a new ritual around eating. If a plate looks appealing to the eye, we are quick to snap that plate, in different angles adding different filters – showcasing the beauty and quirkiness of the plate for all to contemplate.
Tagging and mentioning businesses in online platforms such as Instagram or Facebook, has given them a much larger exposure and free publicity forcing Businesses to improve and constantly renovate their menus, creating attractive, inventive and "never before seen" Plating worth sharing.
The 2019 culinary trends look to be reflective of a young clientele that is demanding healthier alternatives, better eating experiences and more responsible sourcing of ingredients, packaging and production as well as good looking plates.
The Trend seems to be clean, minimalist and geometric with earthy colours and a lot of blank space.
Micaela Ishaq
Follow us on Instagram @Jubilee_Talent