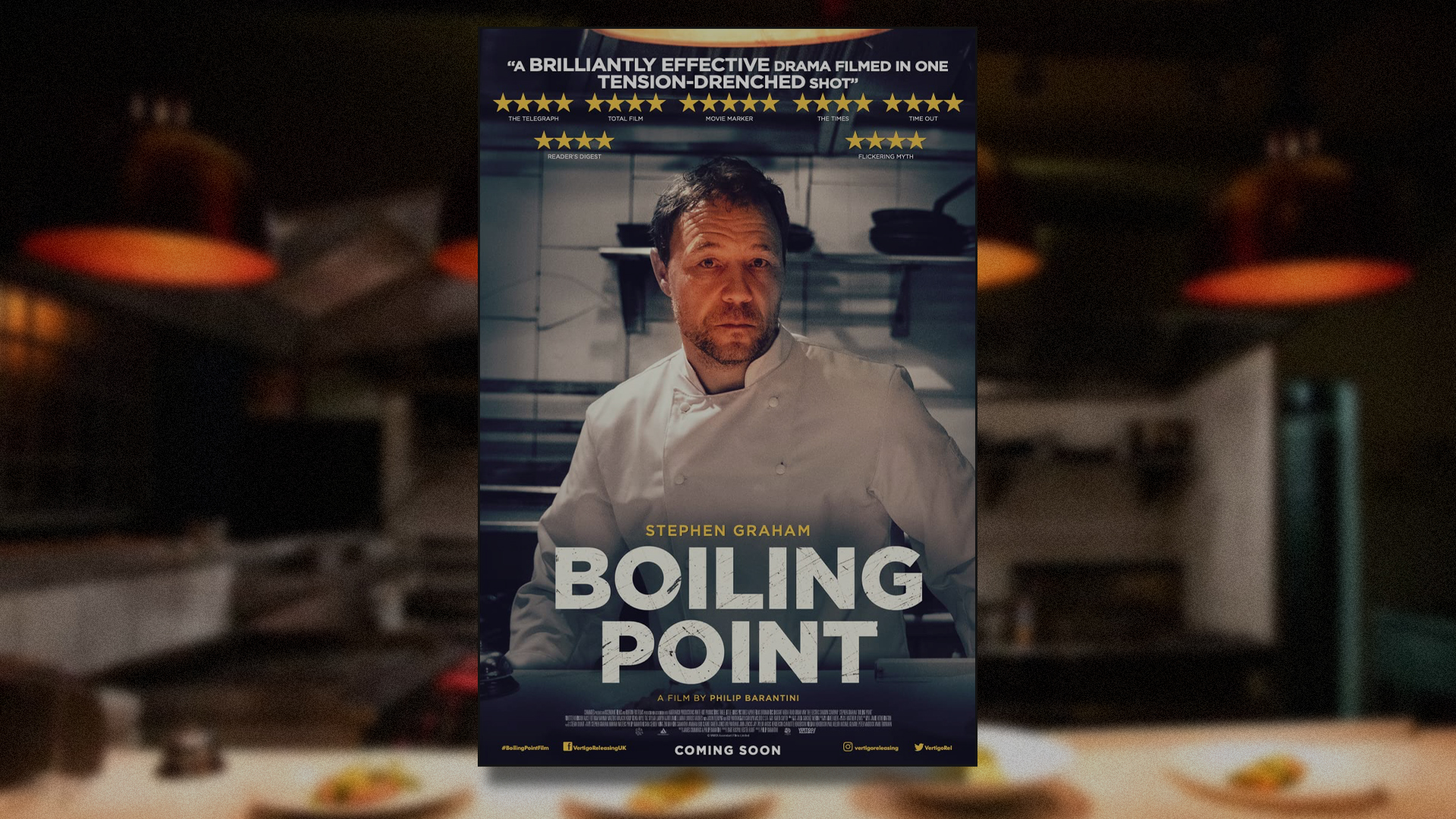 It's not too often the adventures within a professional kitchen serve as the inspiration for a screenplay for the silverscreen – which is why Stephen Graham's latest starring role is set to plate up a real treat for all of us chefs and restaurant staff!
Boiling Point by Philip Barantini follows the relentless pressure of a restaurant kitchen as head chef (Graham) wrangles his team on the busiest day of the year together with a health inspection and a Food Critic's visit.
The Brit flick also stars the likes of Jason Flemyng and is notable because its entirety is shot in just one, single take – which some might say perfectly reflects the pressures of a real-life kitchen.
The film has already won 4 awards from 9 nominations and is currently scoring a respectable 98% by Rotten Tomatoes!
How to watch
Boiling Point is in cinemas now or can be rented on Amazon Prime.
Here's the trailer
(Be pre-warned, trailer is NSFW – like it's Ramsey namesake, there is plenty an F-Bomb so earphones are recommended if you're in public or at work 👍🏼)