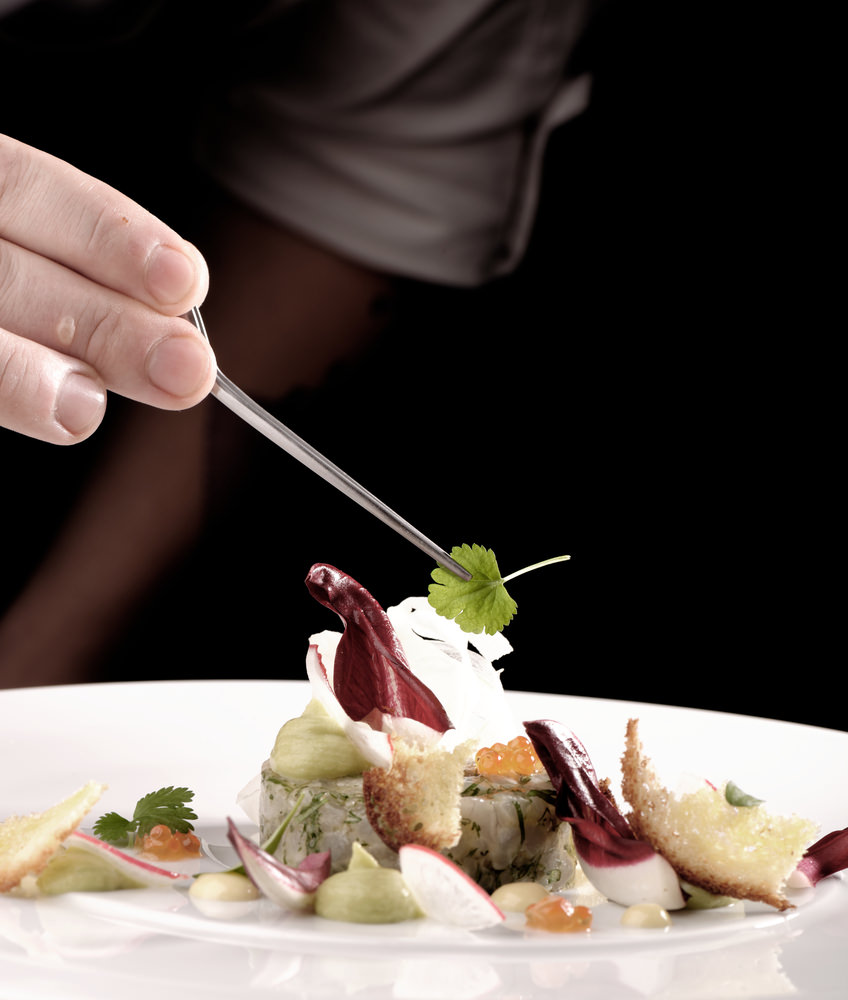 Every year The Good Food Guide publishes its list of the top 50 restaurants in the UK, and the list for 2016 has been announced last week with Simon Rogan's L'Enclume restaurant taking the top spot as the best restaurant in the UK for a third year consecutively. L'Enclume was followed by Restaurant Gordon Ramsay in second position and Pollen Street Social in third.
Two new restaurants broke into the top ten for the first time with Midsummer House in Cambridgeshire jumping from 12th to 7th and Fraiche in Merseyside one of the bigger movers on the list moving from 17th to 9th.
Restaurants that fell out of the top 50 from last year included Simon Radley at the Chester Grovesnor and Restaurant James Sommerin. Another notable absentee was Heston Blumenthal's Fat Duck restaurant in Bray, a favourite of the guide and a place that's topped the list three times in the past was missing from the 2016 list due to their closure for refurbishment.
Below is a list of the 50 highest rated restaurants in the guide how many have you visited? Where do you plan to visit this year?
1. L'Enclume, Cumbria
2. Restaurant Gordon Ramsay, London
3. Pollen Street Social, London
4. Restaurant Nathan Outlaw, Cornwall
5. Hibiscus, London
6. Restaurant Sat Bains, Nottinghamshire
7. Midsummer House, Cambridgeshire
8. The Ledbury, London
9. Fraiche, Merseyside
10. Le Champignon Sauvage, Glos
11. The Square, London
12. Fera at Claridges, London
13. Le Gavroche, London
14. Andrew Fairlie at Gleneagles, Tayside
15. Marcus, London
16. Le Manoir aux Quat'Saisons, Oxfordshire
17. The French, Manchester
18. André Garrett at Cliveden, Berkshire
19. Whatley Manor, The Dining Room, Wiltshire
20. The Kitchin, Edinburgh
21. Bohemia, Jersey
22. The Waterside Inn, Berkshire
23. Artichoke, Buckinghamshire
24. Restaurant James Sommerin, Glamorgan
25. Alain Ducasse at the Dorchester, London
26. Dinner by Heston Blumenthal, London
27. Paul Ainsworth at No. 6, Cornwall
28. Casamia, Bristol
29. Adam's, Birmingham
30. Restaurant Martin Wishart, Edinburgh
31. Pied à Terre, London
32. Restaurant Story, London
33. Murano, London
34. Ynyshir Hall, Powys
35. Sketch, London
36. Llangoed Hall, Powys
37. Hedone, London
38. Hambleton Hall, Rutland
39. The Peat Inn, Fife
40. Gidleigh Park, Devon
41. Fischer's Baslow Hall, Derbyshire
42. Freemasons at Wiswell, Lancashire
43. The Hand & Flowers, Buckinghamshire
44. Yorke Arms, Ramsgill, Yorkshire
45. The Dairy, London
46. OX, Belfast
47. The Raby Hunt, Durham
48. Lake Road Kitchen, Cumbria
49. The Sportsman, Kent
50. Northcote, Lancashire