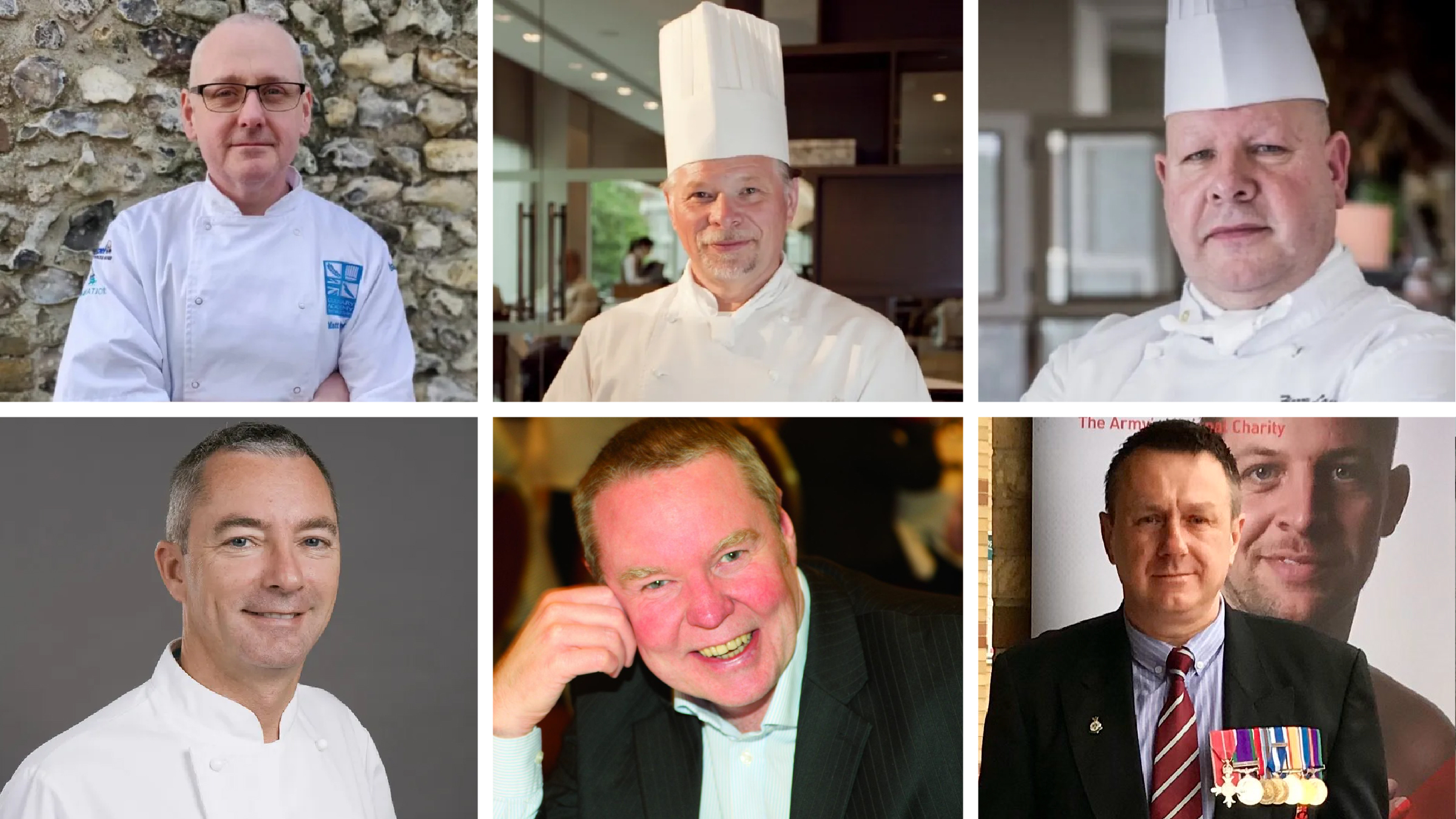 The countdown has really begun now for this year's HRC, International Salon Culinaire – where Jubilee Hospitality is once again a proud sponsor due to our long-standing, hospitality recruitment services.
So what better time to meet and learn about our Chairs of Judges which comprise of the UK's most renowned chefs and members of the Craft Guild of Chefs…
Matt Owens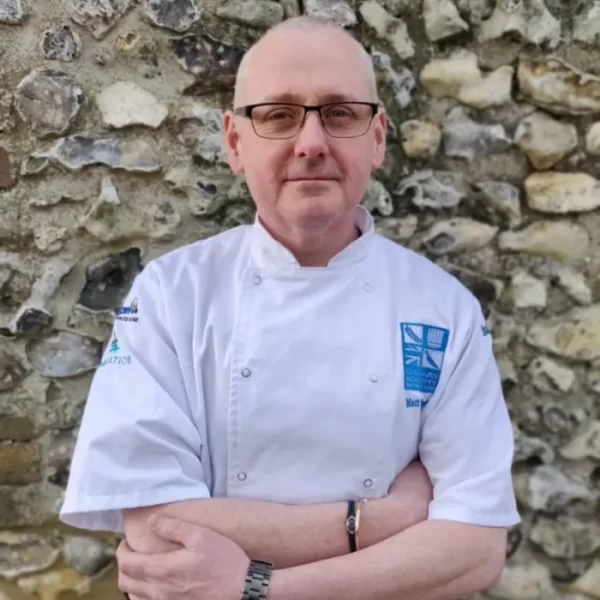 Matt is the Craft Guild of Chefs' National Chairman of and Head of Culinary for Alliance Group Pure South, Lumina & Silere
Matt wanted to be a Chef ever since he boy and used to watch chefs prepping through the windows of London's restaurants in London.
After gaining his diploma at Westminster Kingsway College, he went on to work in a number of hotels as a pastry chef, including The Four Seasons Park Lane and The Waldorf Hotel.
Matt has been involved with the Craft Guild of Chefs for over 20 years and as part of their Culinary Team has won gold medals at the World Cup, and Culinary Olympics.
In 2021 Matt achieved his aspiration to become chair of the Craft Guild of Chefs and to move the organisation to even greater heights – including brand new board positions such as a well-being ambassador and a dedicated ambassador for young chefs.
Steve Munkley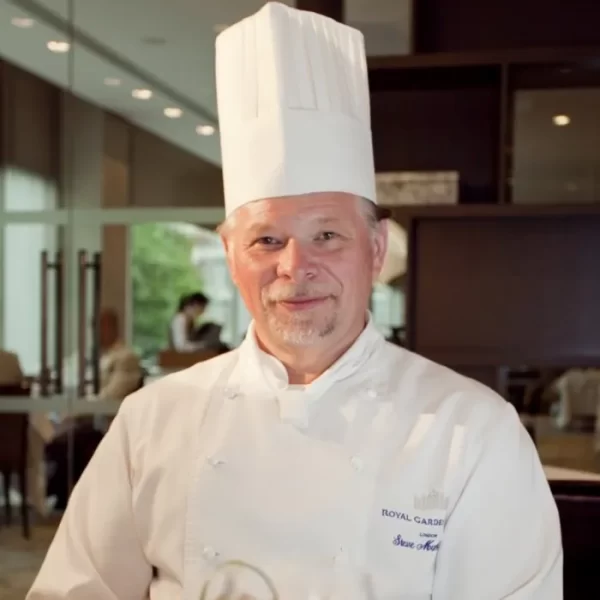 Steve is a Vice President (and past Chairman) of the Craft Guild of Chefs, Freeman of The Worshipful Company of Cooks and Honouree Professor and Fellow of the University of West London (that's quite a CV)
He is currently a Private Consultant Chef and he spent a whopping 25 years as an award-winning Executive Chef at the Royal Garden Hotel when his remit included the Park Terrace Restaurant, and the much acclaimed Min Jiang restaurant – not to mention the 10 banqueting rooms that can cater for up to 550 people.
Steve's accolades include…
Catey's Hotel Chef of the Year
CGOC Order of Merit
CGOC Governorship
CGOC Banqueting Chef of the Year
CGOC Outstanding Achievement Award
Harry Lomas MBE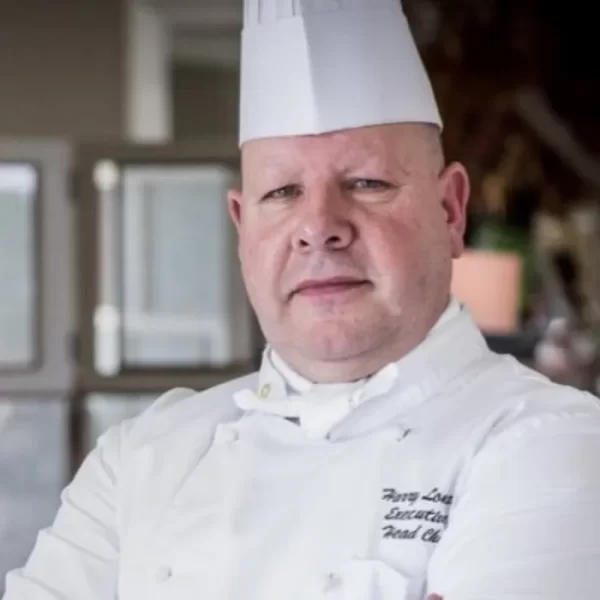 Harry has spent much of his life in the Army feeding our boys which has led to a stunning career including time at Buckingham Palace where as senior catering adviser, he was in charge of catering for state and ceremonial banquets.
Harry's honours include a BEM, MBE and the appointment to Honorary Colonel to the Catering Regiment by the late, Her Majesty the Queen.
Also on Harry's CV is his 5 years as Executive Head Chef at The Grove, heading up the catering for the Olympic Games and Paralympic Games in London and currently, Head of Culinary at Wembley Stadium
David Mulcahy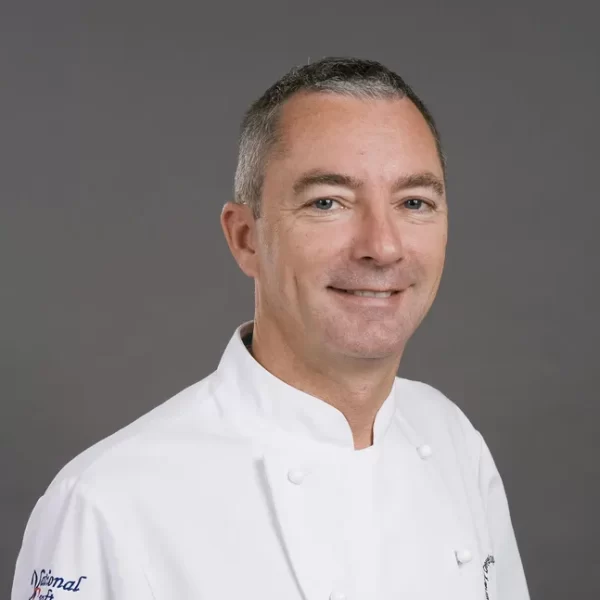 David is the Culinary Ambassador for Sodexo UK & Ireland. He is a highly respected figure with extensive industry expertise. David is also a Vice President of The Craft Guild of Chefs and a former National Chairman.
David is a highly accomplished chef who has won numerous national and international honours, including multiple Culinary Olympic and World Cup Gold medals as an individual and as a member of the UK National Culinary Team.
David's honours include the Craft Guild of Chefs' highest recognition award, the Catey Award for Foodservice, an Order of Merit, and Freedom of the City of London for his services to the hospitality industry.
Stephen Scuffell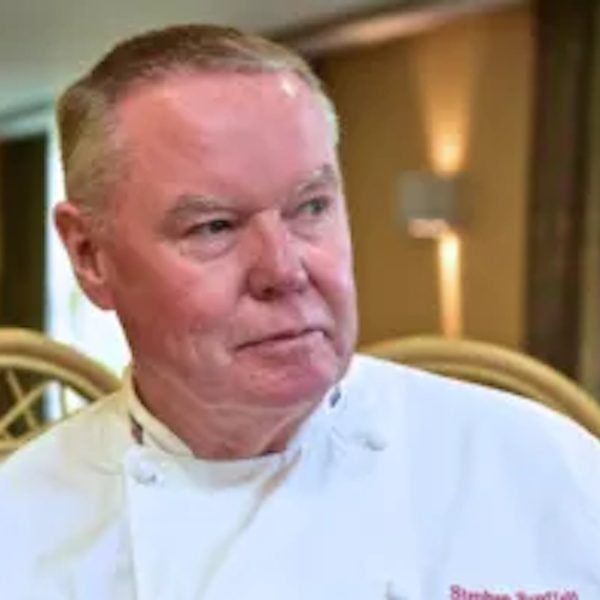 Stephen is a Consultant Chef, Restaurateur, College Lecturer and current Vice President of the Craft Guild of Chefs.
He is also a chef ambassador at Gourmet Classic, where he works closely with food scientists to develop allergen-free sauces, a remit he calls "half-cookery and half-science".
Stephen displayed an early interest in food cooking and with qualifications from Westminster College, enjoyed a classical apprenticeship at the Four Seasons Hotel.
He has worked alongside Michel Giraud and Paul Bocuse in France and has won more than 100 medals, both at home and abroad.
Mark Hill MBE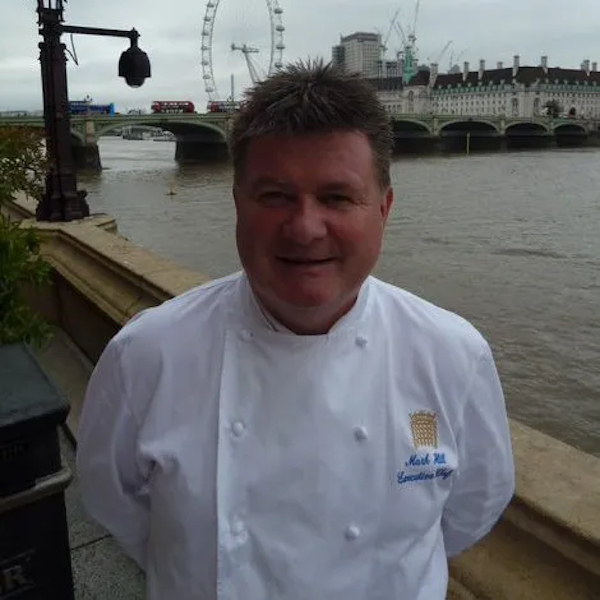 Mark's career has seen him as executive chef at the House of Commons where he was in charge of 15 food outlets, with more than 130 staff.
From modern brasserie to banquet style. Mark's signature style, modern presentation with a large depth of flavour, ran throughout the outlets.
His main influences and inspirations were garnered from his father, who enjoyed a very long career as a chef,
A Sergeant Major, in the British Army, Mark's touch on the world has gone beyond the kitchen – a notable example being the 'Afghan Buddy Box' – an app he created in 2021 that used text, pictures and audio to translate Afghan languages into English to help to flee Afghans to settle into their new life in the UK
And the rest…
There are over 80 judges attending this year's HRC – and it's a real who's who of the hospitality industry…
See you there?
We'll be there every day at London ExCel and available to discuss any of your recruiting needs or requirements — if you fancy a chat drop us a line here or learn more about how we build teams.