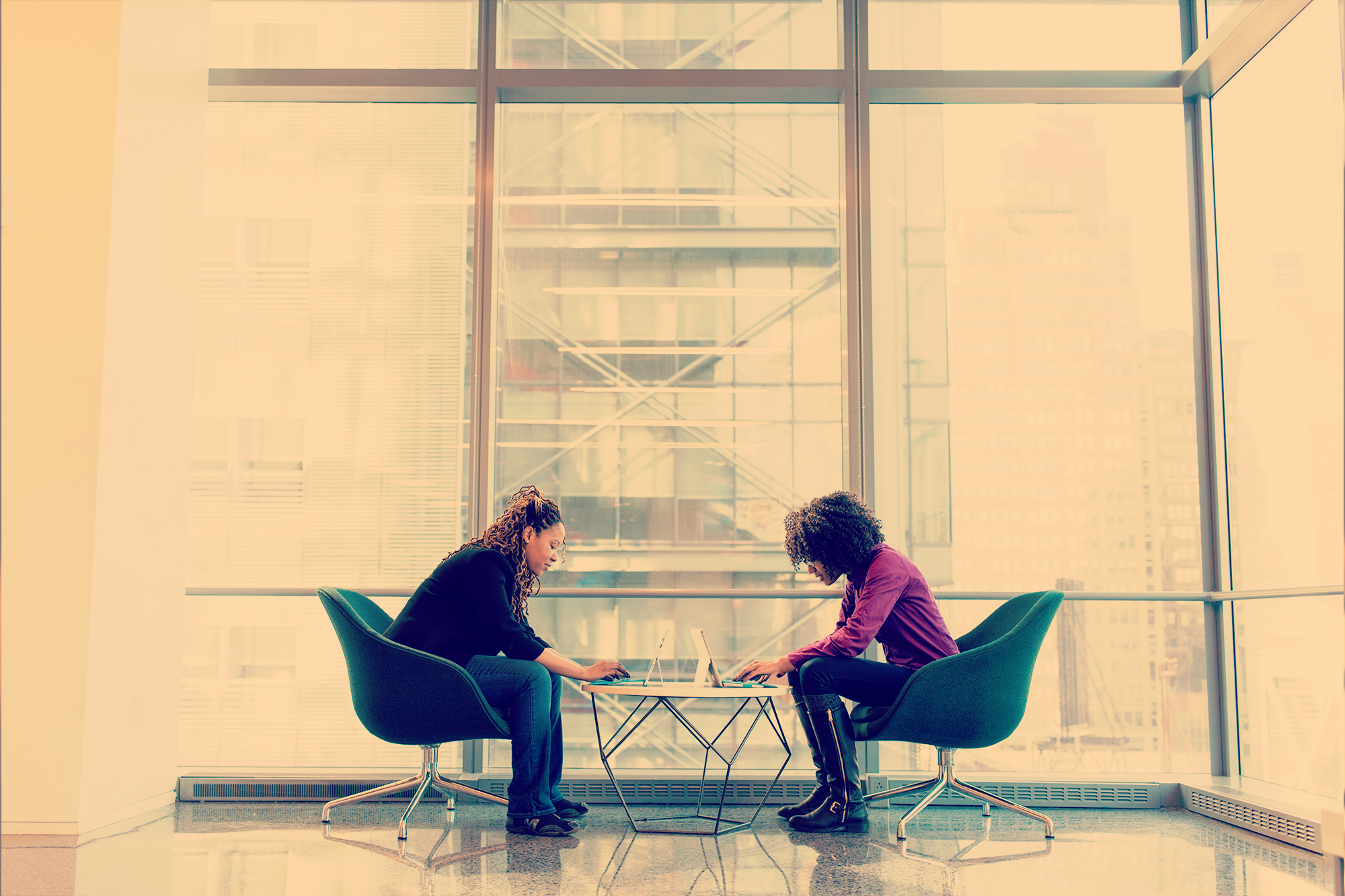 An interview is an opportunity for your potential employer to fully assess your abilities, qualities and confidence. Interview presentation allows you to share your public speaking skills, confidence, knowledge of a specific topic, ability to stay calm under pressure, and more.
Interviews can be nerve-wracking enough, from making sure your body language doesn't put off the interviewer to rehearsing common questions, there's a lot of preparation to do. If that wasn't scary enough, some employers now demand you do a presentation as part of the interview process. It's time to read some handy hints.
Create First Impressions that go on forever
When you meet your interviewer for the first time, you make an impression that results into the base for positive approach. Your greeting should evoke a constructive reaction from your interviewer and set the tone for the conversation. Introduce yourself, followed by a pleasantry. Make eye contact with the interviewer to demonstrate your sincerity. Smile warmly and extend your right hand. Grasp the interviewer's hand palm-to-palm. Release the person's hand as soon as the verbal introductions are complete.
Exterior is everything
Attire is the reflection of your personality, Confidence and Behaviour, so for the big day from head to toe should reflect impeccable grooming. Your hair, collar, tie/scarf and other accessories should be a reflection of the quality person you are. To be marketable in business today, your image is as important as what you know. You must "fit in." Things to be kept in Mind while readying for interview:
Keep it conservative
Do not wear cologne or perfume
It should feel like a uniform
Be aware of all minute details
Hairs should be combed well and should be away from the face.
Keep accessories to a minimum
Choose one; handbag or briefcase not both
A briefcase or portfolio containing the note pad, two erasable pens, Extra resumes, and reference sheets, Letters of recommendation (if applicable), Educational transcripts and Work samples (if applicable).
Instruments for Success
Arrive a few minutes early
Remember the names of the hiring team
Use good posture
Lean forward while listening and answering questions
Hands above board
Make eye contact
Speak with confidence
Pronounce your words properly and speak clearly and concisely
Project your voice so that you are heard
Prepare for the questions
Ask for clarification if you don't understand a question
Answer the questions you're asked as best you can, and ask whether you answered sufficiently if you're unsure
Pause if you need time to think
Send a thank-you note or email as soon as possible that addresses specific and relevant issues you discussed during the interview
It's okay to be little nervous
Research The organisation
Be your most authentic professional self
Presentations in Interview
It is increasingly common to be asked to do a presentation as part of an interview. Don not panic, Just stay calm. Firstly, you can plan accordingly and make sure that your presentation is remembered for all the right reasons. Secondly, Think out of the box for the Presentation Topic. Lastly, research about the market and availabilities. Write the presentation out, learn it and time
How to structure a presentation
Structure is the most important thing to get right if you want to keep the interviewer's attention. Keep in mind the It should not be lengthy, unless they tell you otherwise, a job interview presentation shouldn't last more than 10 minutes.
Begin with fundamental opening: Give a short overview of what the presentation is about.
Explanation: Follow it up with the main points of the topic you're talking about. Divide this into numbered points to give the presentation structure. Avoid repetition of data figures and facts
End: Finish off with a short summary and conclude concisely.
How to Elegantly End
The most attractive gifts are typically wrapped in gift paper, you should wrap the interview in a way that the interviewer will see you as a good candidate. Finally, once you say "Well… that is all the questions I need to ask" and thank the hiring staff for the interview; you could get up confidently, shake hands and leave the room. How we end the interview session can be unique, but each word we say should strongly describe our unique values and qualifications.
Above all, remember that you will be at your best if you are relaxed and confident.
This is hard in any interview situation, but you are testing whether you want to work there as much as they are assessing you. Be yourself, as much in the presentation as in the interview itself. Focus on presenting you: your ideas, your plans. You will then have the best chance of getting the job if it is the right job for you