You would be forgiven if you had not heard of Charlotte Worthington until the 2020 Tokyo…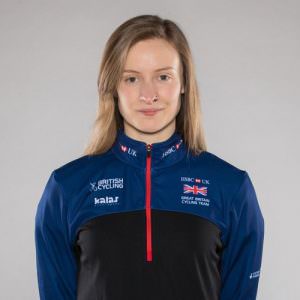 Olympic Games, however this incredible young lady went from being a humble Manchester Based Chef, to an Olympic Gold Medallist in just 2 short years.
Charlotte was born in 1996 in Manchester UK, and after she left college, she worked as a Chef in her home town. It wasn't until 2019 that the self professed 'tom boy' got into BMX riding and was accepted into the GB BMX Team for what was then, an emerging discipline.
She very quickly found her pedals, and clinched a bronze medal at the 2019 Chengdu World Championships following an impressive inaugural win the both the British and European Championships that same tear.
Despite COVID descending upon the world, she was able to continue her training, and it was on August 1st when the 25 year old now veteran rider, pulled off both the front and back flip tricks in her initial routines, but it was the often attempted, and rarely accomplished, 360 backflip that saw her score the highest across all riders in these games, a 97.50 which subsequently, landed her the gold medal.
Made at 'Adrenaline Alley'…
Whilst the rest of the world was amazed, to Charlotte this had all been in the making at 'Adrenaline Alley', the BMX complex in Corby UK where the team trains.
Worthington commented shortly after:
I was definitely a gamble and it's amazing when gambles pay off. I've probably been working on it a few months. I keep my cards close to my chest because it definitely pays off in these situations
We are all certainly glad that BMX did take the gamble, as Charlotte was clearly worth it and didn't disappoint.
Team GB came away 4th in the medal tables from the 2020 Tokyo Games, with 65 medals in total including 22 golds.
Well done Charlotte and all of Team GB. See you in Paris 2024