So, the first few weeks of July the events season was in full flow here at Jubilee Talent.
With Chefs being supplied at Wimbledon, Goodwood Festival of Speed, Henley Regatta, Sandown Racecourse and many more.
So, what is involved in successfully supplying event catering on a large scale??
Well it's not as Rosie  as it may seem, unfortunately there is no socializing with Rafael Nadal at Wimbledon or Jenson Button at Goodwood.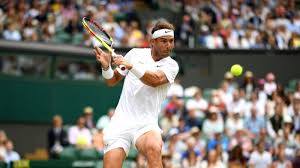 Its starts with a meticulous military plan of action months before the event, detailing out how many staff need to be supplied and getting all the timings set up.
Once you have this, the staff need to be booked in well in-advance! Easy you may say? Well not so easy, as this is the summer season when the supply of staff from a catering recruitment agency is high in all other areas of the business, with a lot in ongoing bookings. So extra staff need to be recruited just for these roles.
Once booked in it gets easier you would think! Right? well if you have planned the event from our side well that is a yes and that's what we specialize in, but yes last-minute problems can happen.
On the first day of the event the alarm clock is going off extremely early (3am) in some cases, why? because we are always on site to ensure that the staff are on time and looking the part.
While we are on our way to site, we are in constant contact with our chefs to make sure they know exactly where to meet.
Once there, job cards are handed out chefs allocated to the right kitchens and client is notified of the state of play.
Then it's the long journey home and repeat the next day.
Sounds easy? not at all….. worth it? definitely