Predicting the next big thing is a tough; it could be triggered by a viral Instagram post, a throwaway comment by a chef, or emerge organically from changing tastes. 2017 was a year of many trends like activated charcoal, ashes and powders, crudités, exotic grains, edible insects and Israeli flavours.
So what will be the trends for 2018??? Whole Foods has predicted 10 flavours, ingredients and styles of food that we'll all be eating more over the coming year.
1. Floral Flavours
Predicting things like Lavender Lattes, Teas with Hibiscus, Elderflower everything and watch out for "rose flavoured everything." And potentially interesting food mashups such as marshmallow and violet.
Super Powders
This has already started happening, think matcha, maca root, cacao, turmeric powder, spirulina, kale, herbs and other roots. The company is predicting powders galore for 2018 as consumers look to kick up their creations with simple powders to enhance their health attributes and flavours.
Functional Mushrooms
Another trend being pushed by health-conscious consumers is that of mushrooms making their way into all sorts of products like coffee, tea, smoothies are being packed with mushrooms like reishi and chaga.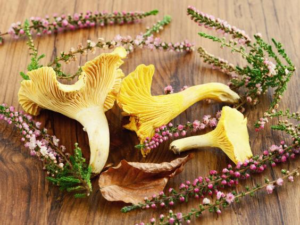 Middle East
More regional dishes from the Middle East. A rise in a number of ingredients like harissa, za'atar, parsley, tahini and dried fruits are just a few. They also predict a focus on Persian, Israeli, Moroccan, Syrian and Lebanese cuisine.
Transparency 2.0
More information on the packaging, transparent labelling will be pushed by supermarkets to meet consumer demand for more info on GMO, Fair Trade, Ingredients and Traceability.
High-Tech Goes Plant-Forward
More plant and protein based products created thanks to high-tech innovations. More dairy free products that taste as good as dairy alternative, new plant based yogurts and more varieties of nut milks.
Puffed & Popped Snacks
Citing new developments in food technology, the company say that there's some clever new extrusion methods (ways of combing ingredients). This means all sorts of new popped goods: expect more vegetable crisps, puffed pasta, puffed seaweeds and flavoured puffed rice.
Tacos and Tortillas
Taco are changing, they're speaking about more and more people choosing to use the taco for more than savoury dishes, so expect taco desserts. They're also speaking about the evolution of the tortilla as more and more people look to buy varieties made with heirloom corns. They also say we should expect more leafy greens, lettuces and seaweeds to start housing our tacos in 2018.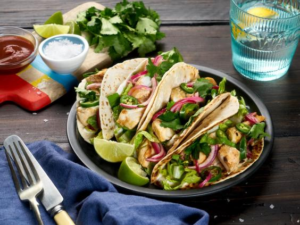 Root-to-Stem
Root-to-stem has been alive and well for a long time within the high-end restaurant industry, but Whole Foods is predicting this to start having an impact further down the food chain. Food waste was one of the most hotly debated topics of 2017 and you can expect food producers to jump on this growing trend. Expect pickled watermelon runs, pesto made from vegetable stems and a whole host of new products that make ingenue uses for food waste.
Bubbles, bubbles and more bubble
Sparkling coffees, sparkling sap based water drinks, sparkling everything. The company says they're expecting fizz to find its way into a whole range of new products.
Matthew Hiscox