Pop up restaurants are on the rise throughout the UK and Europe, but who runs them and how do they work?
Chefs today now run pop up restaurants as it gives them a freedom to create and experiment. Many chefs also use it to make more money for their upcoming restaurant openings. Some chefs who own restaurants also hold pop up so that customers can eat their food without having to travel.
One of the most unique pop ups is held in Glasgow where Sky events gives the cities best restaurants the chance to serve guests 100 feet in the air! Diners are strapped and lifted high into the sky where they can eat breakfast to gelato and champagne afternoon tea to dinner. Prices vary from £50 to £150 per person. Take a look at their website on the following link – http://www.eventsinthesky.co.uk/events/glasgow-in-the-sky-2017/
A good pop up restaurant is now easier than ever to find, bloggers, food sites and social media are awash with people promoting their latest opening, some of the more famous Chefs to have dipped their toes in the pop up restaurants are Jason Atherton, Thomas Keller and Pierre Koffmann.
At the top end of the Pop up Restaurant market back in October 2011 Thomas Keller set up a pop up restaurant in Harrods for 10 days with great success, where in a extraordinary feat Thomas Keller virtually teleported his Napa Valley restaurant and landed it at the world renowned department store in central London. With the menu mirroring the menu from the French Laundry site in the Napa Valley with some of his classic dishes from the Fioe Gras Torchon to Butter poached Lobster making appearances. Meals cost the lucky customers about £400 per person.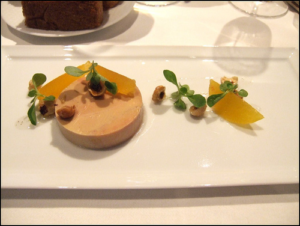 Then there is the lower end of the market of the Pop up restaurant which can range from the good old ice cream van that we all loved hearing the classic chimes too across the summer, this was first heard back on the streets of West Philadelphia back on St Patricks day in 1956. Now there is a trend of food trucks with chefs downing their tools in the restaurant and hotel kitchens and serving food from homemade pizzas to Burritos through to traditional afternoon teas. This style of food was made famous from the Film "Chef" back in 2014 starring Jon Favreau as a frustrated chef down on his luck who decides to leave his role as head chef in a famous restaurant and journey across America in his food truck serving traditional Cuban food with the help of Scarlett Johansson and Robert Downy Junior, if you have not seen it it is a must see film for anyone who has anything to do with catering , here's a link for the film on itunes   https://itunes.apple.com/us/movie/chef/id877741061
So if you are interested in opening your own pop up restaurant or just want to find one local to you to check out what all the fuss is about check out this website http://www.popuprestaurants.com/ where you will find out what's happening in and around your area from small local restaurants hosting special nights through to food trucks at festivals and events the rise of the pop up restaurant is here and it looks like it is here to stay….